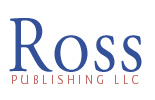 392 Central Park West, Suite 20C
New York, NY 10025-5878 USA
Tel: 212-765-8200
Fax: 866-755-2780
info@rosspub.com
Now Available
A Supplement to the Reprint Edition of
The Decennial Census Report of the United States,
15th Census, 1930
4 Volumes
3,500 pages
$1,500
Published July 1, 2006
All volumes printed on acid-free paper in library bindings
Dubester Nos. 733-796
RPI Nos. 149A-D
The Fifteenth Decennial Census of the United States-1930
Supplement to the Reprint Edition
A reprint edition of the 15th Census was announced in 2000 by Norman Ross Publishing (NRP) and was completed in December 2003 by Ross Publishing after the sale of NRP to ProQuest. A subsequent comparison of the volumes in the reprint with the reports cataloged by Dubester revealed that a number of items toward the end of the edition, under the heading ASpecial or Miscellaneous Reports," had been omitted. These works have now been reprinted to complete the edition. The publisher is grateful to Jerry Breeze at Columbia University for pointing out the omissions and apologizes for any inconvenience.
Special or Miscellaneous Reports
The following reports, although they fall under the above heading, were included in the original reprint edition:
Dubester #
734 [Vol. I]. The Indian population of the United States and Alaska . vi, 238 p., RPI #146, 088354-563-2...........................................$400.
735 [Vol. II]. Agriculture. Chickens and chicken eggs and turkeys, ducks, and geese raised on farms. Chickens and poultry products, with selected items by size of flock, for the United States , and counties, 1930 and 1929. vi, 563 p., RPI #147, 088354-564-0.......................$500
753 [Vol. III]. Census of Distribution. Retail distribution. Retail chains. 270 p., RPI #148, 88354-565-9.................................................$400
797 [Vol. IV]. A social-economic grouping of the gainful workers of the United States . Gainful workers of 1930 in social-economic groups by color, nativity, age, and sex, and by industry, with comparative statistics for 1920 and 1910. vi, 264 p., RPI #149, 088354-566-7..................$400
The following reports, bound in the sequence below, comprise the supplemental volumes.
Population
733 Age of the foreign-born white population by country of birth. 1933. vi, 77 p.
Agriculture
736 The farm horse. iv, 84 p.
737 Farm real-estate values in the New England States, 1850 to 1930. 123 p.
738 Large-scale farming in the United States , 1929. ii, 106 p.
739 The Negro farmer in the United States . 84 p.
740 Taxes on farm property in the United States . iv, 120 p.
741 Types of farming in the United States . vi, 225 p. + 2 maps
Supplemental Vol. V, 733-741, 7 reports in one binding, 750 p., RPI # 149-A, 978-088354-263-7 ...................... $400
Manufactures
743 Location of manufactures, 1899-1929. ii, 67 p.
744 Materials used in manufactures: 1929. ii, 58 p.
Distribution
745 Agricultural commodity series. 1932-1934. 6 pamphlets.
746 The assembling of agricultural commodities by retailers. 155 p.
747 Assembling of butterfat through cream stations. 36 p.
748 Cooperatives as a factor in the distribution of agricultural commodities. ii, 65 p.
749 Distribution of butter, cheese, evaporated and condensed milk, and ice cream.102 p.
750 Distribution of grain. 45 p.
751 Distribution of livestock. 49 p.
752 Products of manufacturing industries, 1929. 169 p.
Supplemental Vol. VI, 743-752, 9 reports in one binding, 750 p., RPI # 149-B, 978-088354-264-4 ................... $400
772 Retail distribution. Special series. Employment and wages in the retail industry. 45 p.
773 (Trade series.) 1933-1934. 5 pamphlets.
774 Apparel retailing (apparel, clothing and related merchandise). 74 p.
775 Automobile trades. iv, 81 p.
776 Drug retailing. 51 p.
777 Food retailing. iv, 92 p.
778 Shoe retailing. 46 p.
779 Wholesale distribution. Definitions and classification. 32 p.
780 Special series. Multiple pages of wholesaling; a study of establishments engaged in two or more types of wholesaling. 44 p.
781 (Trade series.) 1932-1933. 6 pamphlets.
Groceries and food specialties. 95 p.
Motion picture films. 26 p.
Radio sets, parts and accessories. 30 p.
Wholesale electrical trade. 68 p.
The wholesale hardware trade. 55 p.
Wholesale trade in paints and varnishes. 33 p.
782 Small City and rural trade series. Analyzing the small city and rural market area. iv, 126 p.
783 Census of Hotels, 1930. iv, 107 p.
784 Distribution of sales of manufacturing plants. iii, 95 p.
Supplemental Vol. VII, 772-784, 17 reports in one binding, 1075 p., RPI # 149-C, 978-088354-265-1 ............. $400
General
788 Census of Manufactures: 1929. Industry Classifications. 71 p.
789 Families in the United States by type and size: 1930. 16 p.
790 Types of families in the United States by number of gainful workers: 1930. 11 p.
791 Alphabetical index of occupations. 527 p.
792 Classified index of occupations. 205 p. (Dubester Nos. 793 & 794 omitted intentionally.
795 Index of data tabulated form the 1930 Census of Population including unemployment. 47 p.
796 A social-economic grouping of gainful workers in cities of 500,000 or more: 1930. 14 p.
Supplemental Vol. VIII, 788-796, 7 reports in one binding, 890 p., RPI # 149-D, 978-088354-266-8................ $400
The balance of the items cataloged by Dubester were either included in a published report previously reprinted, or in some cases, omitted from this supplement owing to the nature of the item.
The Fifteenth Decennial Census of the United States-1930
Supplement to the Reprint Edition
4 volumes, 8 2 x 11", 3500 pages, acid-free paper, library bindings
Individual volumes....................................................................................................................... $400
Set of 4 volumes........................................................................................................................ $1,500