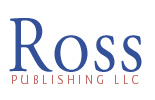 392 Central Park West, Suite 20C
New York, NY 10025-5878 USA
Tel: 212-765-8200
Fax: 866-755-2780
info@rosspub.com
RARE POLONICA
in The New York Public Library:
Books of the 15th-18th Centuries
Edited by Marianna Czapnik, Warsaw University Library
based on materials compiled by
Robert H. Davis, Jr., The New York Public Library
The New York Public Library (NYPL) holds one of North America's largest and oldest collections of books pertaining to the Slavic, Baltic, East European and Eurasian languages and peoples. Although the Slavic and Baltic Division of the NYPL was formally established in 1898, the Library's polonica collection traces its origins to the antecedent Astor and Lenox Libraries of the 19th century. Today, the Library's holdings of rare polonica—endowed in part by the William Falencki Book Fund for Polish Materials—continue to grow via purchase, and through the generosity of its readership.
The present catalog describes 514 volumes dating from the 15th through 18th centuries held by the NYPL. The following categories of material are included: books printed in the Polish-Lithuanian Commonwealth; books printed outside of the homelands by Polish printers; titles by ethnic Polish authors, regardless of place of imprint or language of publication; works by foreign authors printed in the Polish language, or on subjects connected with Poland and/or the Rzeczpospolita. The catalog includes incunabula and 62 works of the 16th century. The NYPL's holdings include many early 16th century editions published in the Kraków shops of Jan Haller (1467-1525), Florian Ungler (d.1536), Hieronim Wietor (plus 7 of his Viennese imprints), and Marek Szarffenberg (d.1545). The majority of the titles date from the 17th (231 entries) and 18th (214 entries) centuries, in many languages including Latin, Polish, French, German, English, Italian, Spanish, Portuguese, Dutch, and Czech. Printers in Vilnius and Kraków are particularly well-represented.
Reflecting the library's broad acquisitions policy, the collection covers many fields. Holdings of Reformation literature, and editions of the Bible in Polish translation are particularly important. The latter category includes the so-called Brzesc or Radziwill Bible that was translated and published by Polish Calvinists (1563), as well as two editions of the Gdansk BibleSone printed in 1660, and the other in 1726. Other collection strengths include many outstanding historical works, including books by Maciej of Miechów (1475-1523), Aleksander Gwagnin (1543-1614), Stanislaw Kobierzycki (c.1600-1665), Szymon Okolski (1580-1653), Pawel Piasecki (1579-1649), and Maciej Stryjkowski (1547-c.1582). The literary works of Jan Kochanowski (1530-1584) and Stanislaw Orzechowski (1513-1566), and legal works of Jan Herburt (c.1524-1577).
Each bibliographic entry is provided with a separate record, each of which was constructed according to the Polish standard for the description of early imprints, issued in 1994. The checklist contains multiple indexes.
Rare polonica is an important guide for scholars, librarians and bibliophiles, as it documents one of the most important collections of its kind in the United States.
Rare Polonica in The New York Public Library: Books of the 15th-18th Centuries. ISBN 0-88354-040-1. Price..................$80