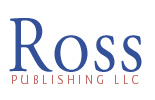 392 Central Park West, Suite 20C
New York, NY 10025-5878 USA
Tel: 212-765-8200
Fax: 866-755-2780
info@rosspub.com
The Gorbachev Bibliography
A listing of books and articles in English
on the years of Perestroika in the USSR (1985-1991)
<![if !supportEmptyParas]> <![endif]>
Compiled and Edited by Joseph L. Wieczynski
<![if !supportEmptyParas]> <![endif]>
Mikhail S. Gorbachev's years in power (1985-91) have generated numerous surveys and analyses.  Many specialists in the field of Political Science and Soviet Affairs in the West had failed to anticipate the outcome of Gorbachev's policies and were hardly prepared for the dramatic events that led to the disintegration  of the Soviet bloc.  In the United States and West in general, government agencies, community groups, school faculties and other associations rushed to find specialists in the field of Russian and Soviet studies who would be able to explain the radical events taking place in the former Soviet Union.  At the same time, journalists working in or covering the Soviet bloc became the main interpreters of the events unfolding.  The body of writings on Gorbachev's regime was rushed into print to satisfy the demand for explanation and knowledge of the ongoing events.  As a result of this frenzy, standards of scholarly work and review were frequently applied sparingly or not at all.  Despite it all, the writings cited in the Gorbachev Bibliography have a vitality, enthusiasm and excitement unmatched, at least in recent history, by any similar intellectual attempt to explain these events.
<![if !supportEmptyParas]> <![endif]>
The editor and compiler of the Gorbachev Bibliography, Professor Joseph L. Wieczynski, suggests that future analysts and scholars will benefit from the body of primary and secondary source materials which our generation has left them.  This bibliography is a first, and an important step in organizing part of a legacy for those who will continue and build upon it in the future.
<![if !supportEmptyParas]> <![endif]>
The Gorbachev Bibliography includes all English-language books and articles produced by major publishing houses and leading academic and popular journals, as well as more obscure sources.  Articles from popular newspapers and periodicals have not been cited unless they contain noteworthy interpretation or vital information beyond the simple reporting of the news.
<![if !supportEmptyParas]> <![endif]>
The bibliographic citations are organized by subject, some of which are peculiar to the Soviet experience in Gorbachev's day ("democratization," for example, and "defense conversion").  Reference works (such as textbooks, bibliographies or atlases) and collections of essays and other materials are also cited.  An author index completes the work.
<![if !supportEmptyParas]> <![endif]>
Sample Headings:
Afghanistan, Soviet War in                                                        Education and Social Issues
Arts and Culture, Cinema, Theater, Music                                 Foreign Policy and International Affairs
Autobiographies, Biographies, Memoirs                                    Government and Domestic Policies
Business and Foreign Investment, Joint Ventures                       Law
Coup of August 1991                                                               Military Affairs and Military Doctrine
Disarmament and Arms Control                                                Nationalism and Separatism:  Minorities
Economic Policy and Economic Reform                                    Women's Issues and Women's Studies
<![if !supportEmptyParas]> <![endif]>
Joseph L. Wieczynski, editor and compiler of the Gorbachev Bibliography, is Professor of Russian History at Virginia Polytechnic Institute and State University.  He was also the editor of the 54-volume Modern Encyclopedia of Russian and Soviet History and since 1989 has edited the journal Soviet and Post-Soviet Review.  He was also the editor and compiler of the Gorbachev Encyclopedia, the Gorbachev Reader and Operation Barbarossa, which are presently available through Ross Publishing, Inc.
<![if !supportEmptyParas]> <![endif]>
The Gorbachev Bibliography, hardbound, acid-free paper, 350 pp,
ISBN: 0-88354-275-7.................................................................................... $25