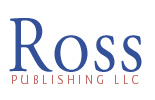 392 Central Park West, Suite 20C
New York, NY 10025-5878 USA
Tel: 212-765-8200
Fax: 866-755-2780
info@rosspub.com
The Dr. Huey P. Newton Papers

On 66 reels of Microfilm
$12,000

This collection sheds much light on the thoughts, activities and attitudes of the Black Panther Party (BPP) in the 1960s and '70s. It includes Newton's papers as well as basic documents describing the Party's internal workings and its community-based programs. The collection also includes the party's newspapers and many unpublished statements and internal education documents written by Newton and other BPP leaders, as well as legal documents and supporting material from all of the major trials that faced the BPP. The collection has been reproduced on 13 reels of 35mm film and 53 reels of 16mm for a total of 66 reels. Ross Publishing is making the films available in conjunction with the Huey Newton P. Foundation.
The original documents in the collection were organized by the Huey P. Newton Foundation with the help of the Oakland Museum and were originally housed there. After the collection was microfilmed it was moved to Stanford University. A detailed guide can be found on the Stanford University Libraries website: Finding Aid
The Black Panther Party
Huey P. Newton and Bobby Seale founded the "Black Panther Party for Self-Defense" during the late 1960s to protect themselves against state sanctioned outlaw police violence. In 1966 the Black Panther Party put forth its agenda in a document entitled "What We Want..., What We Believe." The Party organized armed patrols well-versed in civil rights to protect their communities by monitoring the activities of law enforcement officers. Its leaders were Huey P. Newton (Minister Of Defense), Bobby Seale (Chairman of the Black Panther Party), Eldridge Cleaver (Minister of Information) and David Hilliard (Chief-of-Staff).
The first office of the Black Panther Party was opened in Oakland, California on January 1, 1967, a few blocks from the college campus where Huey and Bobby met. By October 1967 Huey Newton had been arrested for the alleged shooting of an Oakland police officer. "Free Huey" rallies, the development of a party newspaper, mass media attention and student support on college campuses jettisoned the Party from a California-based group to a national and global news story. By 1968 the implementation of community programs took hold, mainly free breakfasts for schoolchildren and political education classes. Branches were developing around the country. During this period Federal and local law enforcement agencies, conscious of the growth and development of the organization, began keeping photos and dossiers on various members and their activities.
By 1969 the Black Panther Party experienced further conflict: the infiltration of police agents provocateur, informants and FBI/Police attacks on branches and chapters nationally drained the party resources and created internal instability. In 1970 Huey P. Newton was freed from prison. With his conviction overturned Newton returned to prominence as the Party's global leader, and community support grew once more. Notwithstanding this victory, a major faction of dissent, led by Eldridge Cleaver, had been firmly established in Newton's absence.
In 1973, the party experienced another crisis in leadership. Huey Newton was in exile in Cuba to avoid imprisonment, and Bobby Seale resigned from the Party. Elaine Brown assumed the position of chairperson. Newton returned in 1977 to take control of the organization. By 1981 the community school sponsored by the Party closed and the Black Panther Party came to an end.
Newton received his Ph.D. from the University of California at Santa Cruz in 1980 and wrote several papers and books on the philosophy, history and original vision of the movement he founded. After his death in 1989 the Huey P. Newton Foundation was created by David Hilliard and Fredrika Newton to develop and sponsor cultural, historical and educational programs and institutions consistent with the theories and teaching of Huey Newton and the philosophy and ideology of the Black Panther Party.
Scope and Content of Collection
The Huey P. Newton Foundation Records consist of files covering the period from 1968-1994 and include the papers of Huey P. Newton, the Black Panther Party and David Hilliard; FBI papers acquired through the Freedom of Information Act; records of the Huey P. Newton Foundation; and photographs, audiovisual materials, printed matter and newspaper clippings from the period. There are personal items, letters and internal documents. Researchers can find legal files from many different cases; papers from classes that Huey Newton attended; manuscripts of writings by Huey Newton, David Hilliard and other members of the Black Panther Party; and information about programs that the Black Panther Party started (e.g., Oakland Community Schools, Community Survival Projects, health clinics). The financial aspects of the organization are covered in the records of the Stronghold Corp. and other financial materials and ventures. There is also a collection of reference and printed materials that were used by both the Party and Huey Newton.

Purchasers of the microfilms will receive a brief printed guide with the films free of charge.
On 53 reels of 16mm and 13 reels of 35mm silver halide microfilm $12,000
Note: Silver halide microfilm is virtually indestructible and has an estimated life of 1,000 years.
=================================================================

The Dr. Huey P. Newton Foundation
The Dr. Huey P. Newton Foundation is a community-based, nonprofit research, education, and advocacy center dedicated to fostering progressive social change. By preserving the history of multicultural activism and community self-determination, by educating the public about this history's continued relevance, and by creating a crucible for practicing ongoing progressive change, guided by the writings and teachings of Huey P. Newton, the Foundation seeks to empower all people, but especially urban youth, to be builders of a truly global community.
The Foundation was created in 1993 in Oakland, California, by David Hilliard and Fredrika Newton. Its purpose is to honor the legacy of Black Panther Party co-founder Huey P. Newton, effecting progressive social change by teaching practical lessons of community service. Beginning in the 1960s, the Black Panther Party pioneered free social service programs that now are in the mainstream of American life. The Party's Sickle Cell Anemia Research Foundation, operated with Oakland's Children's Hospital, was among the nation's first sickle cell testing programs in the country, and inspired the federal government's initial funding of sickle cell research. Its Free Breakfast Program served as a model for such children's programs nationwide. The Foundation is committed to enhancing community awareness of these and other contributions that have served the needs of America's most disempowered citizens. These contributions are the basis for the work that remains to be done to build a meaningful, inclusive society for all. For more information, visit: http://www.blackpanther.org/foundation.htm
A Classic Edition of his autobiography Revolutionary Suicide and The Huey P. Newton Reader, can be purchased from Amazon.